Deal With us For Nissan Wreckers Melbourne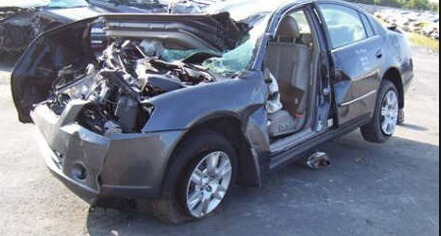 Find our best car buyers services for Nissan Car wreckers Melbourne. Company offer a great deal for those who looking to get cash for their cars which are not working anymore and can't be registered again. We are not only buyers of Nissan car but also offering great way to deal with us for any of truck, bus or commercial vehicles.
Find the used car parts with us for so many Nissan car spare parts available. Wherever you live in doesn't matter for us in whole Melbourne Victoria. We will pay you best cash more than your expected for removing your car.
Flexible in Nature
we are dependent on our customer to give them a flexible nature of working. There is very easy and safest way to contact with us and schedule a meeting as per your time. Sometimes customers want to get the instant cash because they plan to purchase a new vehicle or want to get cash for any of personal reason, we're ready instant for them. If they don't have a time for a week or two, the best way is to get a quote online and give us a time whatever the convenient for them so we could go further as per their way. We completely remove the stress and the hassle of selling your car & you don't need to waste your money by advertising. Just go through our services as soon as possible.
Find Nissan Wreckers in Dandenong, Melbourne
Nissan car selling is very easy now in Dandenong the best Nissan car Wreckers which can pay the most for your vehicle. Nissan Wreckers Offer Quick Service and Top Dollar From the worst crap up to the newest Nissan, our expert reaches to your location and will provide a tow for free. We offer a top-class estimate and a hassle free environment on any truck or automobile.
Used parts for Nissan cars
You can get the chance to purchase spare parts from panels and doors to engine parts and auto electrical components; we have a wide range of used Nissan parts available.
Nissan body panels, Nissan bumpers, Nissan engine parts, transmission parts, Nissan lights and auto electrical components.
Nissan Wreckers all Models
1982–present Nissan Atlas
1990–2003 Nissan Avenir
1957–present Nissan Bluebird
1988–2003 Nissan Cefiro
1993–2009 Nissan Crew
1998–present Nissan Elgrand
1988–1998 Nissan Largo
1968–2002, 2014 Nissan Laurel
1981–present Nissan Maxima
1998–present Nissan Navara/Frontier
1950–present Nissan Patrol/Safari
1985–present Nissan Pathfinder
1981–present Nissan Prairie
1990–1992 Nissan Presea
1990–2008 Nissan Primera
1978–present Nissan Pulsar
1982–present Nissan Sentra
1991–present Nissan Serena
1957–present Nissan Skyline
1965–present Nissan Sunny
1986–present Nissan Terrano
1981–present Nissan Van C22 (Vanette)
1994–2005 Nissan Wingroad
2001–present Nissan X-Trail
Find Mazda Car Wrecker and Toyota Car Wreckers