Car Wrecker Melbourne offer Cash For Car Wreckers Melbourne Wide Same Day Payment For all Scrap Unwanted Cars, Trucks, Commercial vehicles, motorcade, and Ute. Contact us at (03) 9039 2867 for Sell Your Scrap Vehicles to dismantler and also get used car parts in affordable prices. We pay you on the spot without any major paperwork.

Cash for car wreckers Melbourne for various Manufactures
Almost deals in all sort of vehicles to buy from vehicle owners in Melbourne wide but it talk about our expertise in below models and hope there will be only 10% vehicles we deal out of the list below. Also additional services for below makes we get you top of 6-7% on quoted price that you got from somewhere else if deal with us. However it totally depend on requirement so we can not commit that we always offer increased value. Below models are most demanded so always we buy on priority.
Isuzu
Lexus
Audi
Renault
Alfa Romeo
BMW
Chevrolet
Citroen
Dodge
Volvo
Fiat
Chrysler
Leading Car & Truck Recyclers in Melbourne
Why customer choose us for Truck Wreckers? As per our working scenario and satisfaction level. Earlier we only deals on Cars and other small vehicles for wrecking. But sometime we got our return customers to buy their truck so we launched Wreck yard for Trucks in Melbourne. When a lot of agencies are dealing on wrecking services for cash. It's true but always we reliability for deal when it comes for money. As we are one of the leading truck wreckers VIC, we are an experienced car removals company in Melbourne wide. We have been confirmed to attain a good market value by our satisfied customers. The fast car wrecking services are t provided in almost metro cities of Australia, as we have several offices and that's the reason we can offer a car wrecking service same day.
Furthermore, we are known as expert car removals, offering instant car wrecker for all kind of vehicles including commercial cars, trucks, buses, Utes, 4WDs, trailers, and more!
Vehicle recycling is the dismantling of vehicles for spare parts. At the end of their life, vehicles have value on account of spare parts and this has created a vehicle dismantling industry.
Specialists approach any place in Melbourne
If you have a car which is too old and not functioning well then you can take our assistance in this regard. Just give us a call and we will be there for you at your residence for disposal of your scrap car.
Free and instant quotation
Quick & straightforward service
Free collection of all vehicles
Money on the spot
Advantages of car wreckers Melbourne:
There are numerous advantages for customers if they want to sell their unwanted car to a wrecker. However, the government allows the registration for a given time limit to make our environment safe for human beings. If the time is over and you looking to sell it so we welcome you.
Efficient Three Step Process:
Call us at 03 8658 1792. Provide us the information of your car. Be it scrapped, wrecked, old, or new!
Our expert appraisers will go through the details. We calculate each and every part of your car that could be salvaged offering you the unmatched top cash offer.
Once you agree to the quoted price, our fleet comes at the assigned address for performing car wreckers Melbourne
Why Car Wreckers Melbourne for cash?
Car Wreckers Melbourne offers beneficial service related to car removal that get you direct benefit to your pocket. We quote what we can actually offer and don't use devious marketing plans to entice customers in. Have faith on us for our car wrecking facilities in Melbourne. We also buy and sell second-hand vehicles giving you the best offers. Your car is roadworthy or whether it is totally scrap; we provide you the top buck for your cars.
Same Day Cash Paid for car in Melbourne
We provide instant facility to our customers once they approach us for the services. What you have to do is to offer details concerning your car. Our specialists will come to your place for checking the condition of the car. Once it is verified payment is done on the basis of make, model, the year as well as condition.
Buy Used Vehicle Parts & Wrecking Solutions
It's been a long time now, car wreckers are providing in whole Melbourne with used vehicle spare parts with fast and top notch support. In addition, get in touch with other models of truck, van or commercial vehicles as well for discount supplies of parts.
If your vehicle engine maintenance is too expensive and thinking that buying new engine would cost more because of your car condition. Don't wait longer and come to us for the solution. Call us to get the solution of record of used, restored all sort of components even tires as well as batteries at reduced prices.
Wholesale Car Parts: Get the parts you need at the most reasonable rates in Melbourne region. Pre-Owned Car Components: Wheels, motors, gear shifts, mufflers, exhausts and several more. Refurbished Vehicle Components in the region such as Doors, fenders etc.
As we are the topmost vehicle part merchants in the Melbourne area and are closely associated with our customers who previously use our services, they found us low-cost suppliers but dependable used vehicle parts (Holden, Nissan, Ford, Honda, Japanese, and Volkswagen vehicles) to our clients.
We dismantle scrap cars & trucks for parts
As we buy the wrecked car for cash, if you're the car is totally damaged by fire or water and appears to be scraped. You will get money and dismantle it where the helpful parts of these types of cars separate from its body and salvage the rest metal for re-use. Our dismantling process is very recyclable as we follow the policies of government's guidelines.
It is a kind of process where cars are dismantled for body parts, engine parts, transmission, electrical parts, and tires. For tires, deal or any spare parts that you need to purchase at the time of maintenance, we do the work for you.
Our Melbourne Wide Service & Locations.
✔ Dismantle Yard
✔ Scrap Car Dismantlers
✔ Dismantlers For Scrap & Accidental Cars
✔ Dismantlers for old trucks
✔ Dismantlers for Unwanted Cars
✔ Wreckers For Trucks & Cars
✔ Wreckers in Werribee
✔ Wreckers in Sunshine
✔ Wreckers in Western Suburbs
✔ Wreckers in Southern Suburbs
✔ Wreckers in Northern Suburbs
✔ Wreckers in Eastern Suburbs
✔ For Scrap Trucks Dandenong
✔ Car Buyers Laverton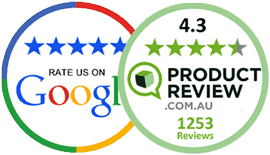 Get Instant Cash from Local Car Wreckers
We at Carwrecker.melbourne provides local car wreckers most of the regions in Melbourne Australia. There are biggest network of Melbourne suburbs for car wrecking with all sort of services. Once you decide to take a look in to any kind of car removals, you must visit us for better pricing. Our company is offering the best way of communication online where we solve your 60% queries and guarantee for maximum cash up to $8999. However, if you are dealing with someone else and feeling that quoted prices are not same which you're looking for.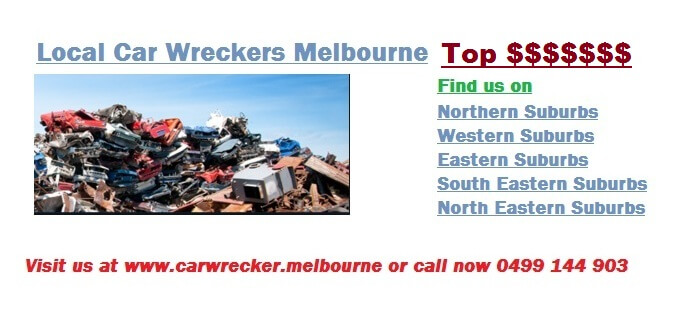 We most welcome in that condition as well. Don't hesitate and let us know that we got a quote for my car. But I am quite worrying about the offered prices and looking around the figure whatever in your mind. Our team will try to beat the given quotes. It's not only for car wrecker business also cash for car, car removals as well as one of the biggest dealing sector in commercial vehicle as well. Truck, buses, vans are also the same way for wrecking now the part of our business.
How local car wreckers work?
It is the Geo based services once we get the quotes will find out nearest office to you. Your request sends to our physical location which is very close to your home or business location for quickly response. Kindly check our locations here and we are sure that you must be available in under these locations because our covering locations are almost in whole Melbourne.
Our Local car instant car dismantle services are-
Local car wrecker Melbourne
Local car removals Melbourne
Cash for car Local Service
Local scrap and junk car removals
Second hand and old car removals local in Melbourne
Easy way to find instant cash by three steps
Most of the time the whole procedure works in three steps which are Contact us-We come to your place and final the deal- Get your cash right away.
Way of connecting to us
There are several ways to getting in touch with us online. People can either dial a direct line number for our customer services which is 03 8658 1792. Also another way just visit us Car Wrecker Melbourne and put your details in query form. So we could arrange a call back for you or write an email info@carwrecker.melbourne
Paper Work that we require
Paper work is mandatory as per government norms for car removals industry. However, the part of paper work is not too complicated from customer end. Moreover, there will be two major documents ID Proof and Registration of Vehicle need to carry and further verification steps and all will be done by our end.
What about Car Wreckers?
The Car wrecking is basic need for all countries where car buyer purchase the car for dismantling purpose. After towing the car from your location, we put it to out wreck yard where useful parts are to be sold for operating vehicles. The location of business is commonly known as Wrecking yard where the process whole process run. Sometime when you need urgent money for buy new car and looking for buyer to sell your car it works for you.
The countries are also using different names for this business like wreck yard, wrecker's yard, salvage, breakers yard, dismantler and scrapheap. But in Australia, you can check it by car wreckers. Visit to know more
The term wrecker is also called tow car, tow truck. A vehicle equipped with a mechanical apparatus for hoisting and pulling, used to tow wrecked, disabled, or stalled automobiles. visit to know more
Take Free Advantages
We are offering free stuffs that you love to sell your old, junk or spare car to the wreckers are-
Free Online quotes
Your paper work will be free of cost.
Free towing service from your home
We don't charge anything for these services while you deal with us or not. Our main motive is to satisfaction of customer, if they don't love the quote's offered by us, we never force for any related work.
Car Wrecker for Brands and our based locations
Car wrecker Melbourne has a team to remove the car for cash in Melbourne on time. We deal as a car wreckers and provide the below services for each make and models.
Toyota car wreckers
Mazda wrecker
Nissan wreckers
Toyota corolla wreckers
Mazda bravo wrecker
Maxima wreckers
Locations of Car Wreckers
Car wreckers Melbourne
Local car wreckers
Read more about our all location in Melbourne. Visit Location Page for detailed information of your suburb. Also find here to visit at cash for the car in Sydney with all suburbs.
Useful stuff for car wrecker Melbourne
High level of satisfaction guaranteed!! Deal with us and be a rich man by removing old and scrap cars today. Come to us to get instant cash for
Used cars, trucks, vans or SUV'S all type of condition accepted
A vehicle whether it is running or not
We take the car all paperwork
For closest near to your Home
Fully Licensed, bonded and insured
Biggest Seller For Used Spare parts:
We have been dealing in spare car parts for so many years. If you are looking for any parts that cost you much if buy a new one so don't waste your money now. There will be very normal charges an affordable cost you need to pay for these parts whether you're looking for anybody, engine, electric or Ac parts. We do have almost 80% parts available for all makes and models and if any case we don't have them, our team will take 24 hours to arrange same part from other resources.